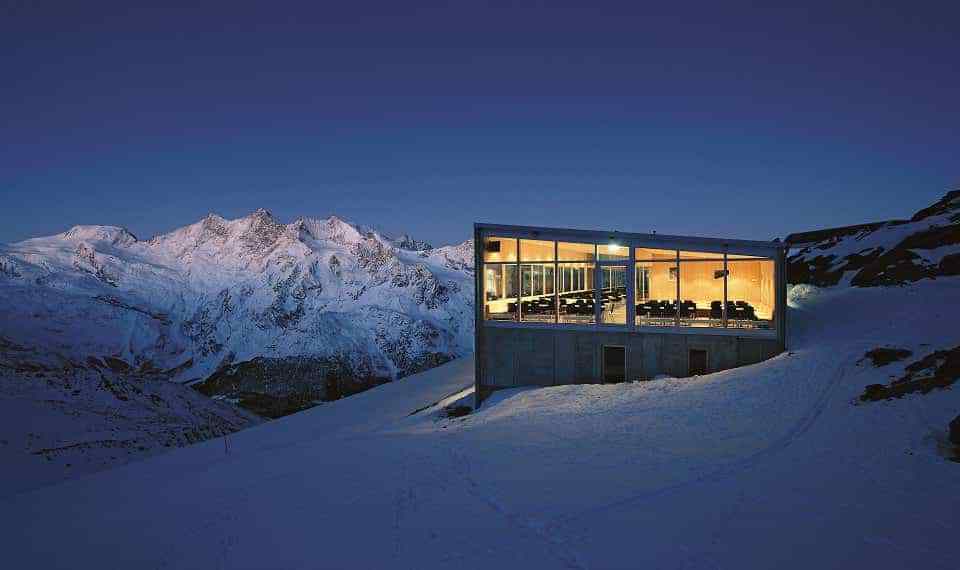 Pretty energy-conscious
Not too hot and not too cold. Whether freezing cold or scorching hot – we can offer perfect solutions for every temperature. Cantilevered roofs or balconies are insulated in the element so that there are hardly any thermal bridges. It goes without saying that LIGNATUR is suitable for Minergie and passive house constructions.
Thermal transmittance U-value (W/(m²K)
LIGNATUR elements can be used in pitched roof as well as flat roof constructions. With ­sloping roofs the elements span from gable wall to ­gable wall or conventionally from eaves to ridge. ­LIGNATUR elements are ideal for widely spanned flat roof structures with perfect thermal properties. For projecting roofs or balconies we offer developed solutions without thermal bridges.
On the following pages we have calculated some structural-physical values for various element heights and insulation thicknesses.
Thermal bridges
For the calculation of the energy performance certificate according to SIA 380 / 1 respectively EnEV thermal bridges must be proofed. This can be done by using thermal bridges catalogues, check lists with thermal bridge limits or with ­calculation programmes for detailed thermal bridges calculations. In timber construction the details often show no thermal bridges or even show negative Psi(ѱ)-values. To offer you some guidelines for preplanning stage, we have calculated some standard details for linear thermal bridge coefficients.
Joint sealing
For permanent airtightness of the element joint we offer an airtight sealing cord. It is adhesive on both sides and combines high adhesive power, durability and adaptability. On request, we can interrupt the tongue at the bearing of the element and fill in the groove. The end of the sealing cord has to be pressed onto the bearing on site.
Vertical sealing cords at the bearing details have to be attached on site. The details, have been tested at the ift Rosenheim and have successfully passed several blower door tests.
Further sealing work for air and wind-tight details, like for example the bearing cross to the element in direction of the bearing, has to be done on site. Accurate carrying out is only possible if it has been defined previously in the planning process.