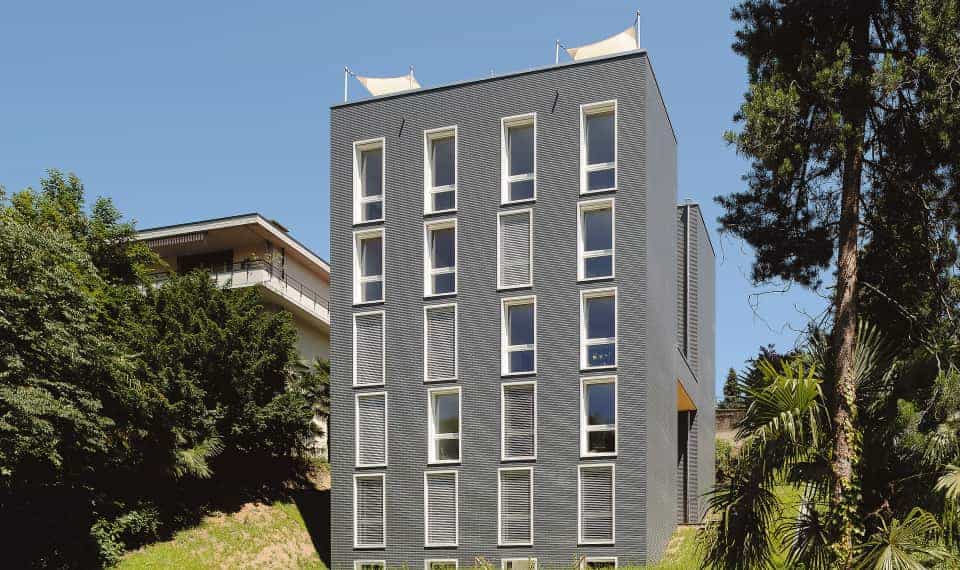 Time is safety
LIGNATUR sets new standards in fire protection. LIGNATUR is the first and only company with a European technical approval that defines the determination of the residual cross-section for standard and acoustic elements. This means that the fire resistance according to Eurocode 5 (EN 1995-1 - 2) can be determined.
Fire resistance, fire behavior
With the constructional components dimensioned according to VKF fire protection application Nr. 15421 and ETA-11 / 0137, LIGNATUR elements reach fire resistances up to REI90. They can thus be classified in burning behaviour group RF3 in Switzerland. In the ETA-11 / 0137 their burning behaviour is stated according to EN 13501-1 with D-s1, d0 (normal flammability – almost no smoke production, no dripping).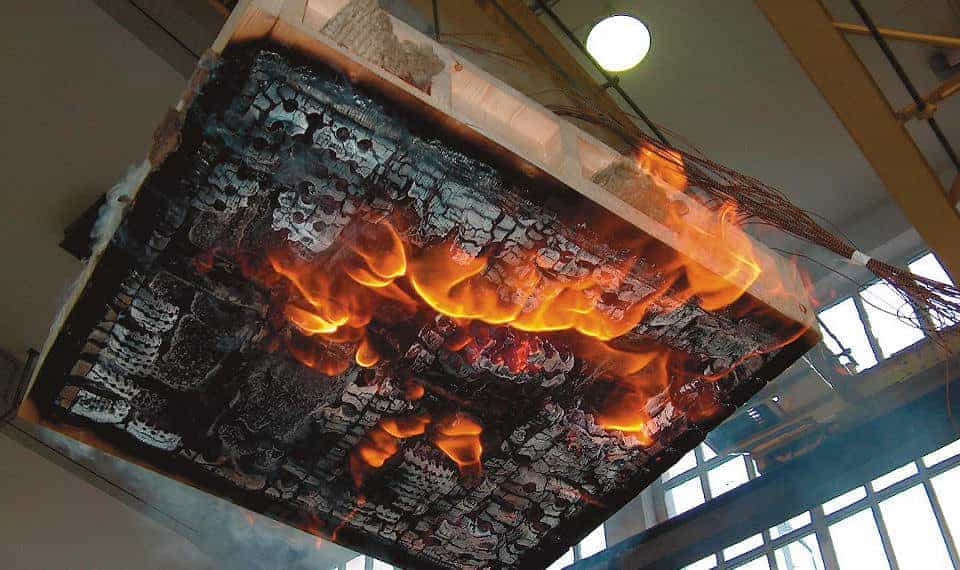 Fire stops in building components with fire compartments
Installation for building services can cause penetration in space-enclosing elements. Fire regulations define the requirements for the installations. Through appropriate measures, the space enclosure of the plane element must not be affected, but also a transmission of fire into the building element must be avoided over a sufficient period of time. Suitable products for this are available on the market.