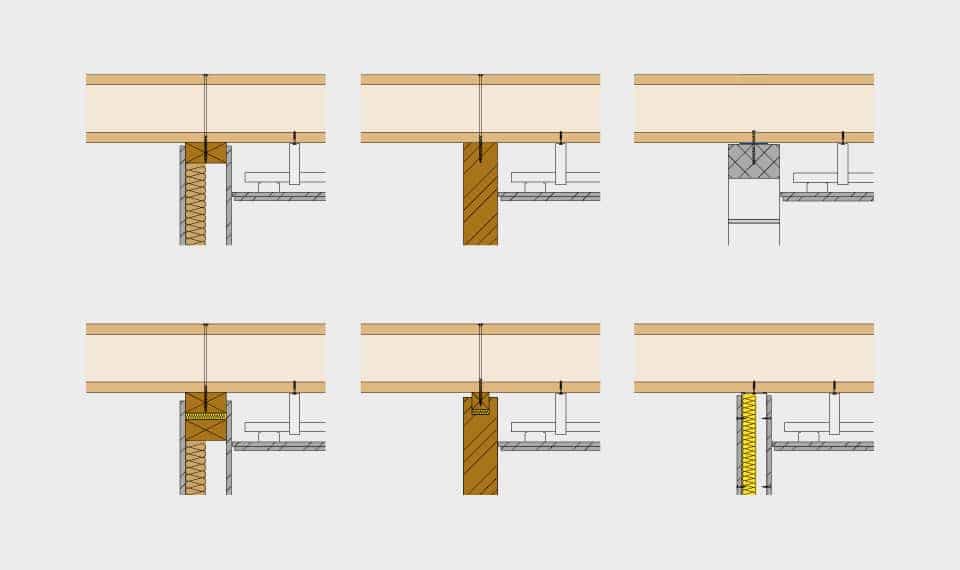 Supporting and ­non-supporting walls
Connect supporting walls friction-locked and non-supporting walls movably to the floors. In the event of moveable connections, the floor element should be able to bend easily under the load.
Construct the detail in such a way that an ­element can be lifted in case the timber moisture in the upper and the lower lamella ­differs due to the room climate or for constructional or physical reasons.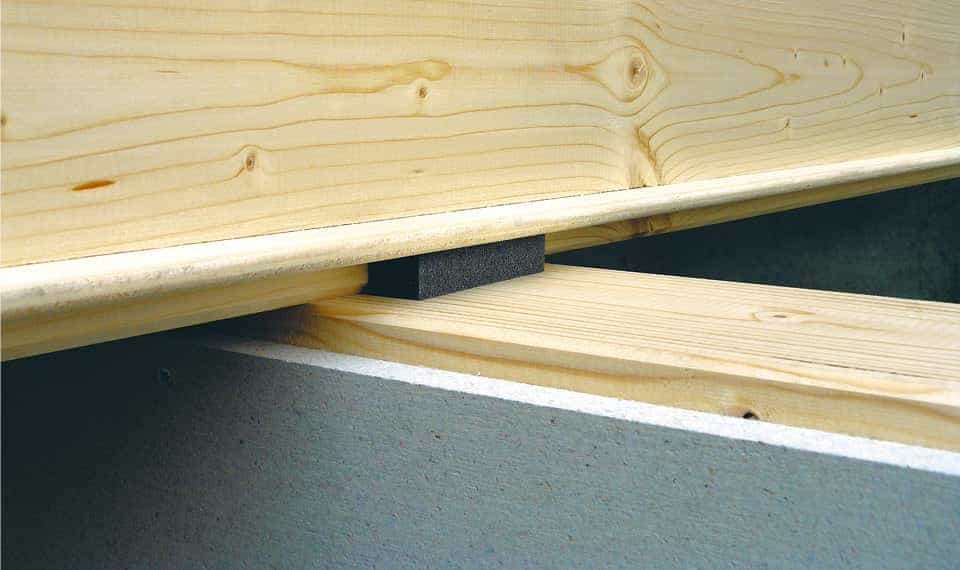 Joint filling
For perfection of the joint with surface elements situated over partition walls we offer a joint filler. It closes the hollow space under the groove between two spaces.