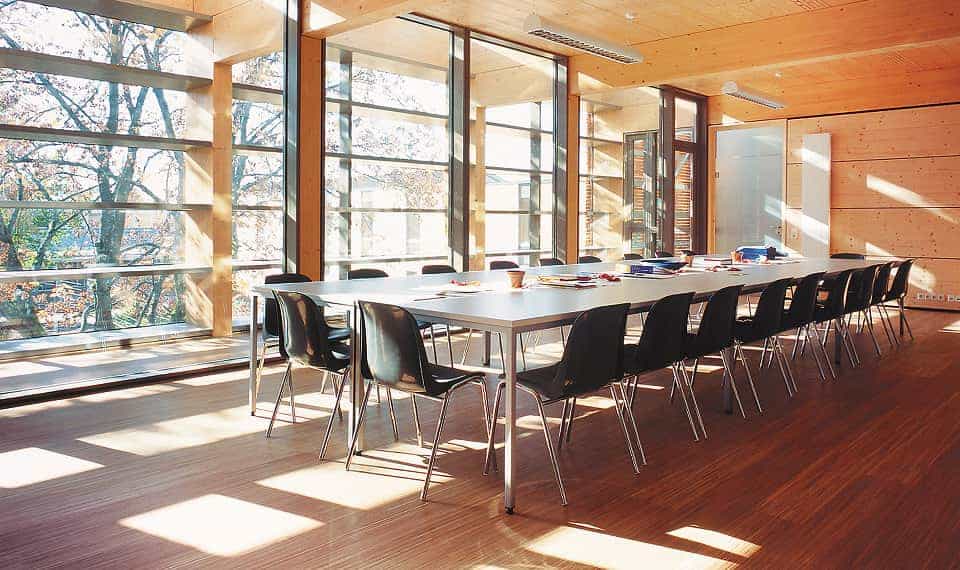 Everything in its place.
A key aspect of planning are the installations. Show what you want to see, integrate what you should use – ­LIGNATUR offers various options for integrating installations such as electrical and sanitary pipes or ventilation ducts in the elements. Good examples of this are the Friedensschule in Schwäbisch-Gmünd or our new office building in Waldstatt. The hollow spaces in the LIGNATUR elements are even used here to supply fresh air. Perforated undersides or outlet plates distribute the air directly in the room.
Construction planning
The bearings and the dimensions of the elements and the requirements concerning fire protection, aesthetics, soundproofing and sound absorption need to be defined during construction. Installations, wiring and pipelines need to be defined together with consultants of the respective trade.
Please draw the LIGNATUR contours into your plan and draw the details worked out so that we have a clear idea of the interfaces required.
We will gladly assist you in any of the phases of construction planning mentioned above.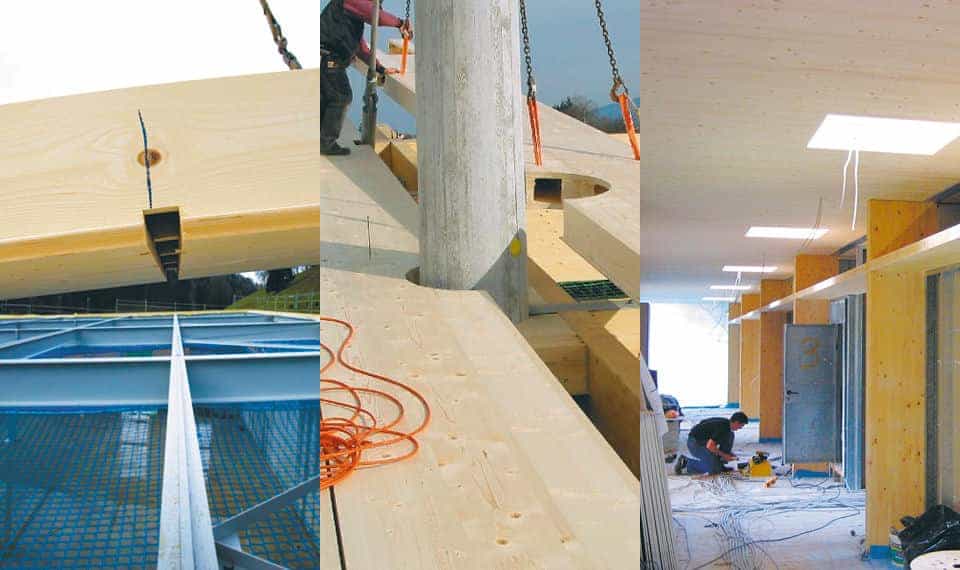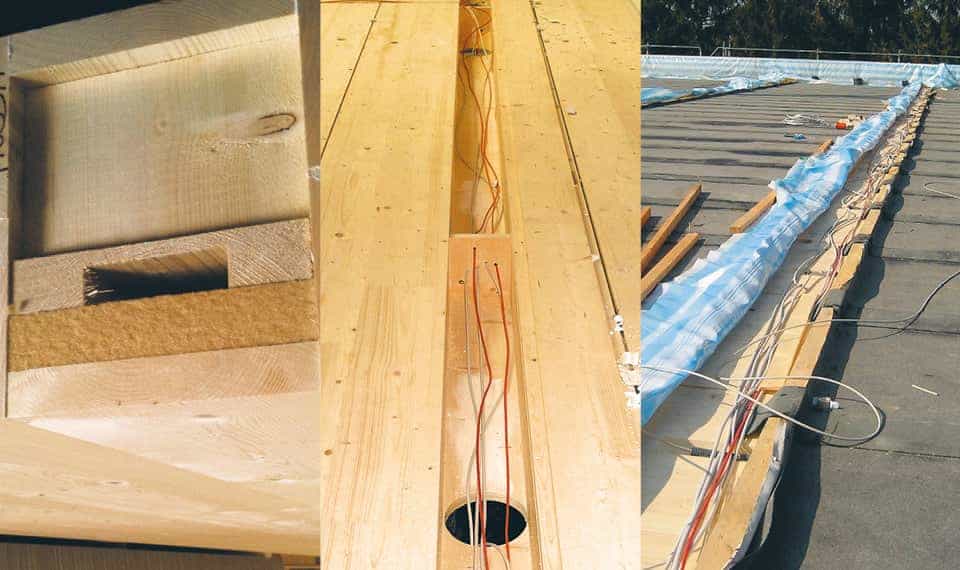 Installations
The cavities of the LIGNATUR elements are partitioned at regular intervals and cannot be used for service channels without further measures. On order we are happy to prepare the elements for your services. With the box element, we can put back the web, remove the cross webs or cut grooves locally with the trimming line. With the surface element, we can reposition the upper slat to the bottom. We also offer a special slat for installations.

Single vertical penetrations are possible without structural reinforcement in the area of the cavity, with the box element up to 130mm and with the surface element up to 200mm.

The cross distribution is easiest if done in the zone of the bearing. Of course, services can also be installed in a sound insulation layer or in bonded chippings and the underfloor heating be put in the screed.