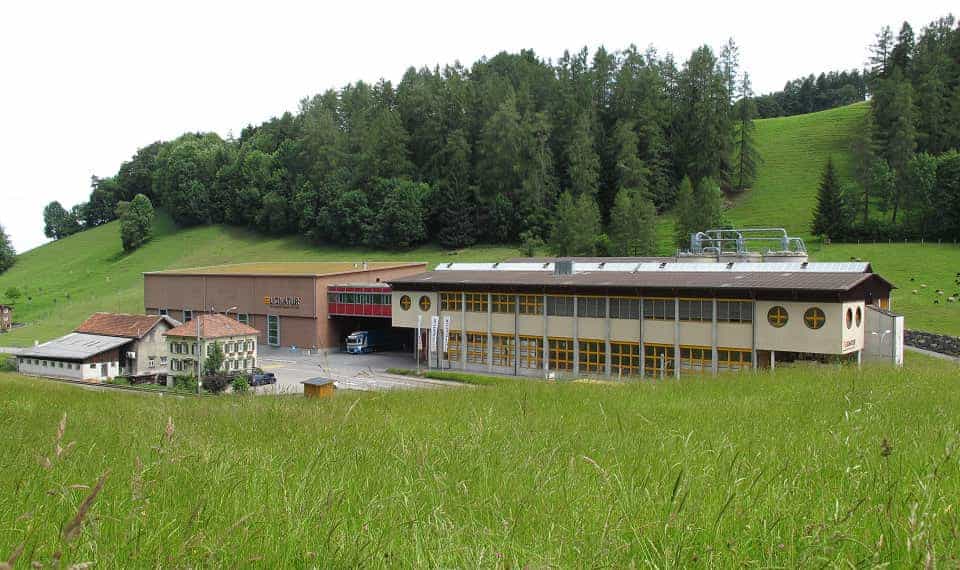 Lignatur AG
Lignatur AG is located in Switzerland, in Waldstatt near the German and Austrian borders. Here wooden floor and roof elements are made industrially and are continuously developed by our engineers.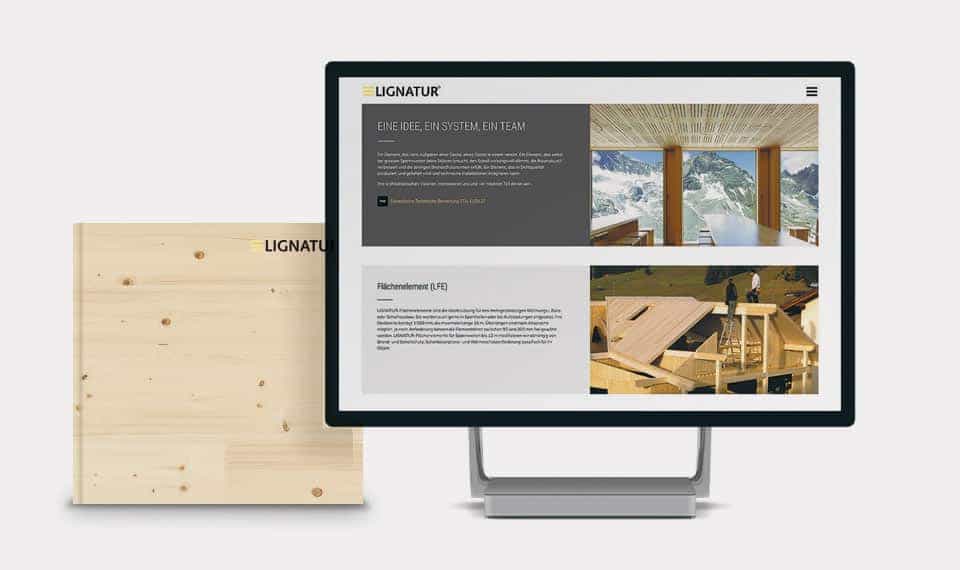 Creating innovative solutions at LIGNATUR
2018 From the WORKBOOK to the WORKSITE.
2017 Andrej Dörig joins Lignatur AG.
2013 Start of development of dynamic design for acoustic elements.
2011 The European Technical Assessment, including information on fire protection, sound insulation and acoustics, becomes available.
2010 Completion of Halle West and move to the new office space.
2007 Ruedi Jud and Ralph Schläpfer take over Lignatur AG.
2005 Swiss fire protection approval certificate VKF REI30 and REI60.
2004 Successful fire test of perforated acoustic elements.
2001 The first highly promising soundproofing measurement with dampers in LIGNATURE silence ceilings.
2001 Launch of new gluing technique
1999 Passed REI90 fire test.
1997 The LIGNATURE department becomes an independent company. Foundation of Lignatur AG.
1992 Measurement of the soundproofing of loadbearing LIGNATUR acoustic elements type one and type two.
1984 Hermann Blumer, carpenter and engineer (ETH Zurich) starts production of Lignatur box elements.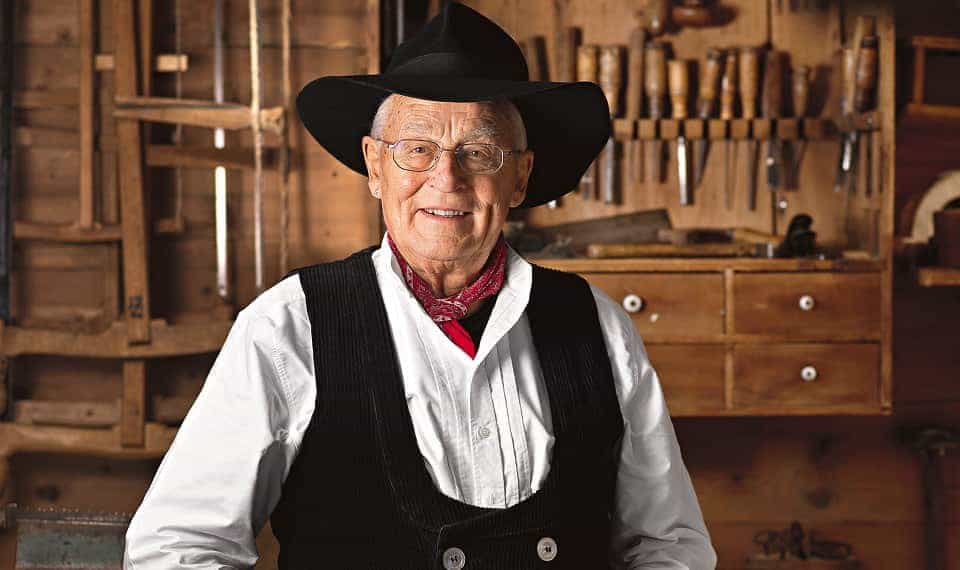 Werner Zellweger
MASTER CARPENTER IN ACTIVE RETIREMENT
«The development I experienced as a carpenter over 60 years is absolutely fascinating. The very fact that we are now able to build multi-storey retirement homes like this one completely from visible wood is incredible. Lignatur has made a huge contribution to this development. Bravo.»
HERMANN BLUMER
CARPENTER AND Dipl. Ing. ETH/SIA
«Processing timber efficiently means assuming responsibility for the future. This conviction was what triggered my LIGNATUR idea. I am happy, and of course a little bit proud, to see what the Lignatur team made out of my idea.»